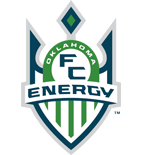 The Oklahoma Energy Football Club ("OEFC") was established through the affiliation of the competitive soccer programs of the Edmond Soccer Club and the North Oklahoma City Soccer Club. The merger of these competitive programs created the largest soccer club in the state of Oklahoma.
In 2009, the OEFC member clubs placed 10 teams in the finals of the Oklahoma State Cup Championships with 7 of those teams claiming State Championships, the most of any Oklahoma Club. Likewise, OEFC clubs had 9 finalists in the Oklahoma President's Cup with 3 champions. Teams also advanced to the Region III Semi-finals and Finals, with the '91 Girls to the USYS National Final Four. This fall, OEFC had 17 finalists in the ESC Beat the Heat Tournament and 13 of these teams claimed championships.
In 2010, OEFC claimed 6 State Cup Championships.  On the boys side, OEFC won 4 state championships (95, 97, 98, 99).  And, on the girls side of OEFC, there were two state champions (94 & 96).  In regional play the OEFC 92 boys advanced to the Region III finals.  OEFC also had two champions crowned in President's Cup – 96 boys white and 99 boys white.
For the 2010-2011 season, OEFC has 47 teams playing in leagues including Region III Subregional Premier League, Oklahoma Premier League, and Frontier Country Soccer Association.
The objective of OEFC is to provide a home for youth competitive players to play soccer at their highest potential level by allowing the players the opportunity to improve their technical ability, tactical knowledge, physical capabilities, and psychological awareness through training and game conditions. The OEFC professional staff will provide instruction, encouragement, challenge and praise to players in order to help them reach their highest level of play. OEFC players are expected to have a high work rate, accept coaching, and have a belief in the importance of commitment to themselves, their team and OEFC.