The festival de futbol tournament will take place on May 17th – 19th at the NOKC Soccer Complex.
The event is open to U6 – U8 (4v4), U8 – U10 (7v7), U10 – U12 (9v9) and U12 – U19 (11v11). Registration is now open.
Thanks for your continued support of this tournament and NOKC Soccer Club.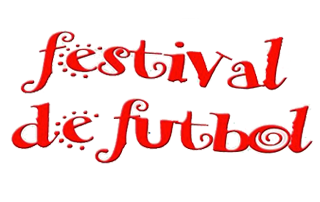 Festival de Futbol
May 17th – 19th, 2024
Tournament Open
Recreational (U6 – U19)
Academy (U6 – U10)
Competitive (U11 – U19)
Important Dates
Appication Deadline – Sunday April 21st
Accepted Teams Posted – By Friday April 26th
Provisional Brackets Posted – By Friday April 26th
Final Brackets posted – By Tuesday April 30th
Entry Fees Due – By Sunday May 5th
Provisional Schedules Posted – By Tuesday May 7th
Final Brackets Posted – By Friday May 10th
Application Fees
U6 – U8 (4v4) – $300
U8 – U10 (7v7) – $400
U10 – U12 (9v9) – $450
U12 – U14 (11v11) – $500
U15 – U19 (11V11) – $550
Links
Application to Host (This will be available in January)
Hotels (Coming Soon)

Check in Info (Coming Soon)

How Each Division Works (Coming Soon)