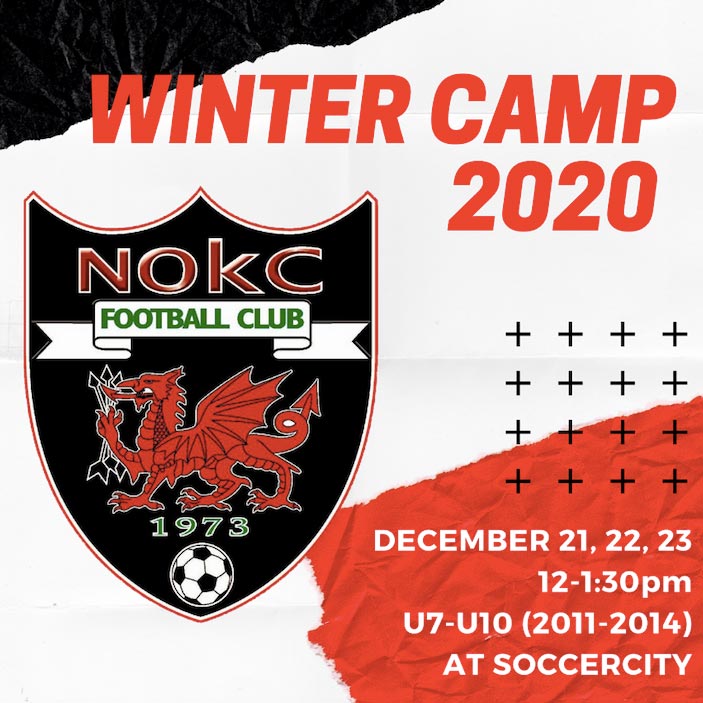 Winter 2020 Camp will be held at SoccerCity (4520 Old Farm Road) on December 21, 22, & 23 from 12-1:30PM.  Camp will be run by NOKC Academy Staff and is designed for players ages U7-U10 (2011-2014 birth year).  We encourage Academy players as well as Recreation players to attend camp as it will be a great way for your player to work on technical skills during Winter Break.  Players will be divided based on age & ability so that each player is in the best training environment to learn and succeed.
Player will need to have shinguards, a ball, & water at each session.
Masks are required at SoccerCity for those ages 11 and up.
Cost is $75.