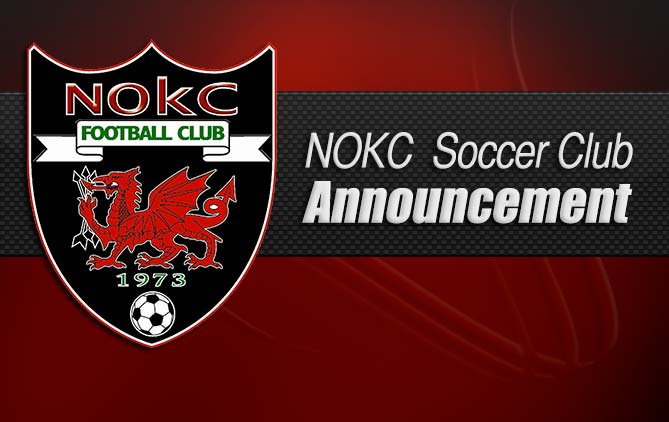 NOKC soccer club is looking for a dedicated and responsible Club Administrator with superior organization and communication skills. The successful candidate will provide a variety of support services and will professionally represent NOKC within the soccer community. The duties and responsibilities shall be performed in a Contractor capacity only.
Job Description/ Duties and Responsibilities:
General office and club administration
Checking and responding to all emails voicemails and social media sites regularly and in a timely manner ( i.e. 24hrs)
Setting up, organizing and running walk up registration 2 times a year at clubhouse
Upload registrations into the gotsoccer system through OSA as needed
Must be willing to drive around the local area as needed for Club related business
Provide support when needed for Club events, including but not limited to: registration, recreational coaches meetings, 2 major tournaments a year and summer 3v3live tournament
Maintain Club website, club-wide email communications and social media sites daily making sure that all current and accurate content is posted to the website as necessary
Periodically producing and distributing gotsoccer communications to all Club members
Act as the liaison between the governing bodies, OSA, various leagues, president, coaches and NOKC and OFC boards.
Update field status daily via website, hotline and twitter
Work with and support a variety of Board Members and Volunteers
Opportunity to work in conjunction with Marketing VP and bring in club sponsors for additional income
Organize and maintain multiple schedules (i.e. field, teams, referee, etc)
Attend monthly meetings and present status updates to the Board
Other duties as assigned
Qualifications:
Previous office administration experience
An interest in and knowledge of soccer in general and within the soccer community
Effective communication skills both written and oral
Strong interpersonal skills and a professional and co-operative manner
Flexibility to respond to changing priorities
Self-reliant and entrepreneurial
Intermediate to advanced computer skills
North OKC soccer club will be accepting resumes and holding interviews over the next few weeks.  Please email resume to Gabinoble@sbcglobal.net, once resume is reviewed our interview committee will contact you and set up a convenient time to interview.  This is a part-time position. We would like to receive all resumes no later than midnight on April 15th.