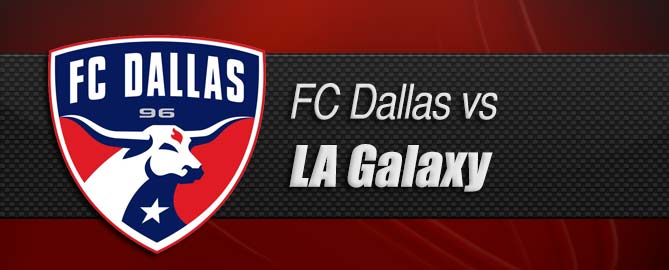 NOKC and FC Dallas of Major League Soccer request families act now to reserve limited tickets for the Los Angeles Galaxy game on Sunday, October 12th at 6:00pm inside Toyota Stadium in Frisco, TX. This will be a capacity crowd as we all want to say thank you to a U.S. Soccer legend that has transcended the game in more ways than one. There is no school the next day!
Use Promo Code: FCD
Order Online
*Call to reserve $100 field seats. Included is a post game group photo with Landon Donovan*
There are a lot of people who want to watch Landon Donovan one last time – U.S. Soccer's all time greatest goal scorer, all time MLS leading goal scorer, and all time MLS leading assist man. This will be a special match for both clubs. This game has A LOT of playoff seeding implications.
Dallas Native and USMNT World Cup 2014 starting center defender Omar Gonzalez will also be here with the Los Angeles Galaxy. Also included on the Los Angeles Galaxy is Ireland National Team Captain and all time leading goal scorer, Robbie Keane.
For groups of 15 or more please contact your dedicated ticket representative Jeff Densk at 469-365-0141 or by email. Remember, parking is always free!