Development Academy Club Acceptance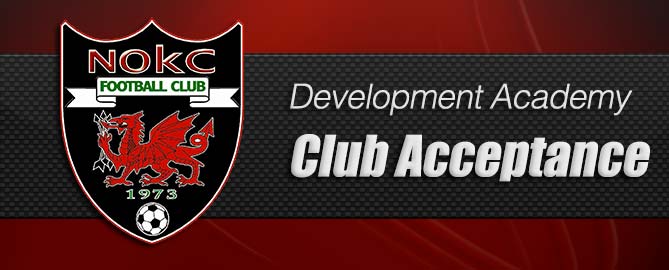 Article By: OKC Energy FC
U.S. Soccer announced Friday that Energy FC has been selected to participate in the U.S. Soccer Girls' Development Academy (DA) for 2018, a major step forward for youth soccer in Oklahoma.
Created in the Fall of 2017 the DA, with 69 of the top Girls Soccer Programs in the country, was created to accelerate the development of and to create world-class, female soccer players by providing a unified focus while maximizing player development across the country. As an Academy member, Energy FC joins other Academy clubs in a commitment to prioritizing individual development through and emphasis on meaningful competition and professionalized coaching. This season, the U.S. Soccer Development Academy has expanded to 197 unique clubs across the country, including Energy FC. This year, Energy FC was one of only four girls programs added. READ U.S. SOCCER RELEASE
"Everyone connected with Energy FC is absolutely delighted and honored to be accepted in to the DA beginning in 2018," said Energy FC Head Coach and Technical Director Steve Cooke. "We are extremely excited for the opportunities this program provides for both youth players and coaches in Oklahoma. It is important we continue to focus on fully integrating the player pathway from youth, college, professional and national team programs. Without a doubt the DA allows us to strengthen our programs and help maximize opportunities for Oklahoma's young female soccer players and give them a chance to realize their dreams."
The Girls' Development Academy Program focuses on positively impacting the everyday club environment while connecting players and coaches to the National Teams and college programs. The teams play in Frontier Division of the DA for league play as well as participating in the DA Academy Showcase events. The most recent showcase event, the 2017 Development Academy Winter Showcase in Lakewood Ranch, FL saw over 300 college coaches and 40 US Soccer National Scouts on hand to evaluate the players.
Danny Stone, Assistant Coach and Academy Director said, "In my time with the Colorado Rapids DA, I thoroughly enjoyed the focus on player development that U.S. Soccer and the Development Academy provided. We look forward to using those experiences as well as the continued collective efforts of so many here in Oklahoma to grow the game."
Additional details about the program will be available in the coming weeks.